Regular price
Rs. 399.00
Sale price
Rs. 359.00
Unit price
per
Sale
Sold out
Share
Free shipping on orders over Rs.500/-
Fast & Secure payment methods
Round-the-clock support available anytime
View full details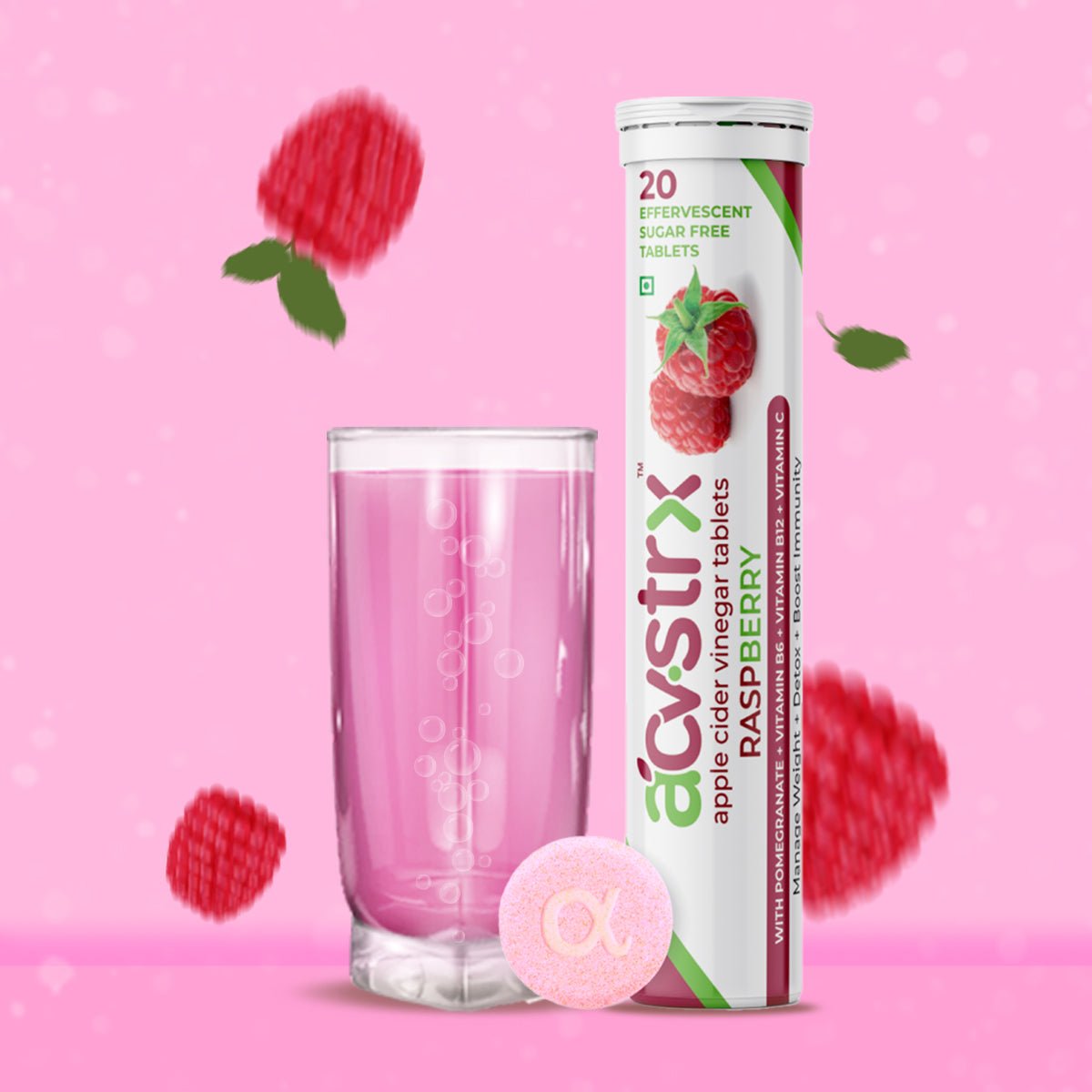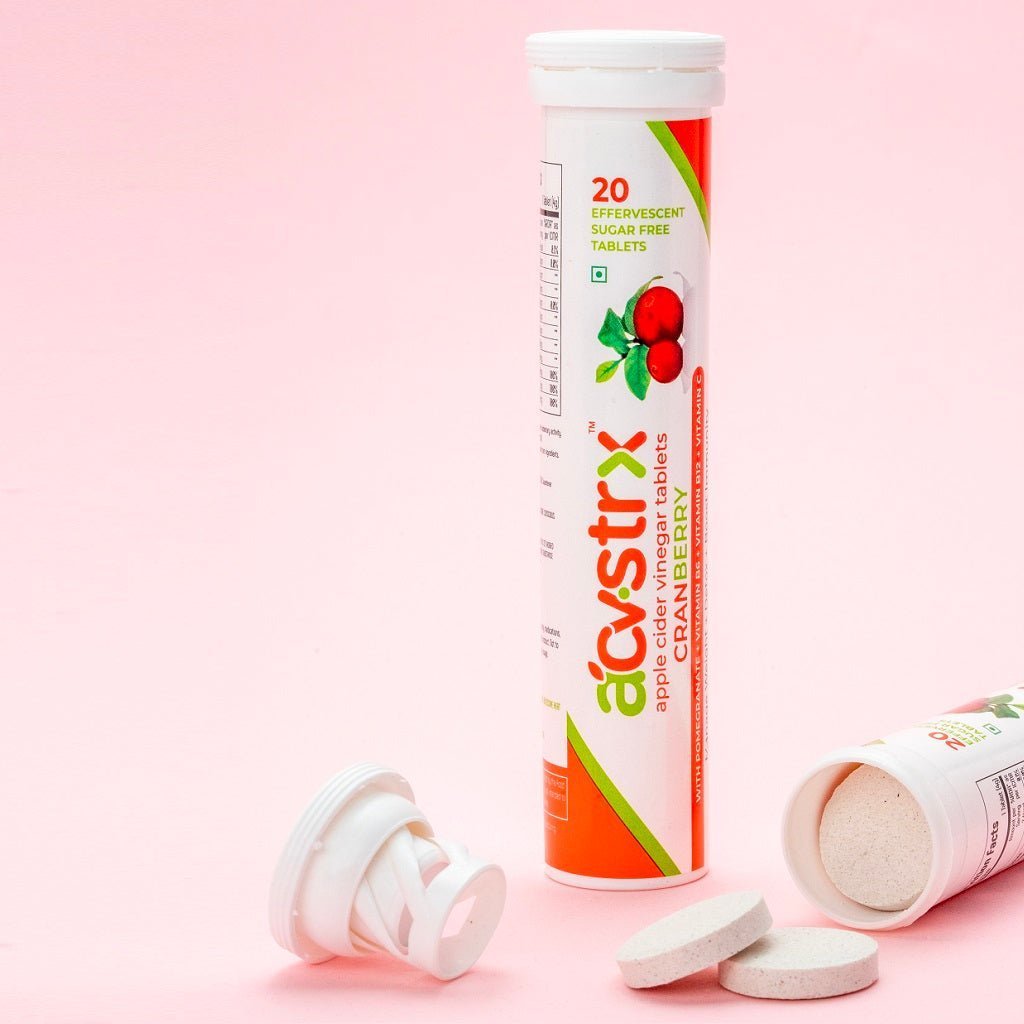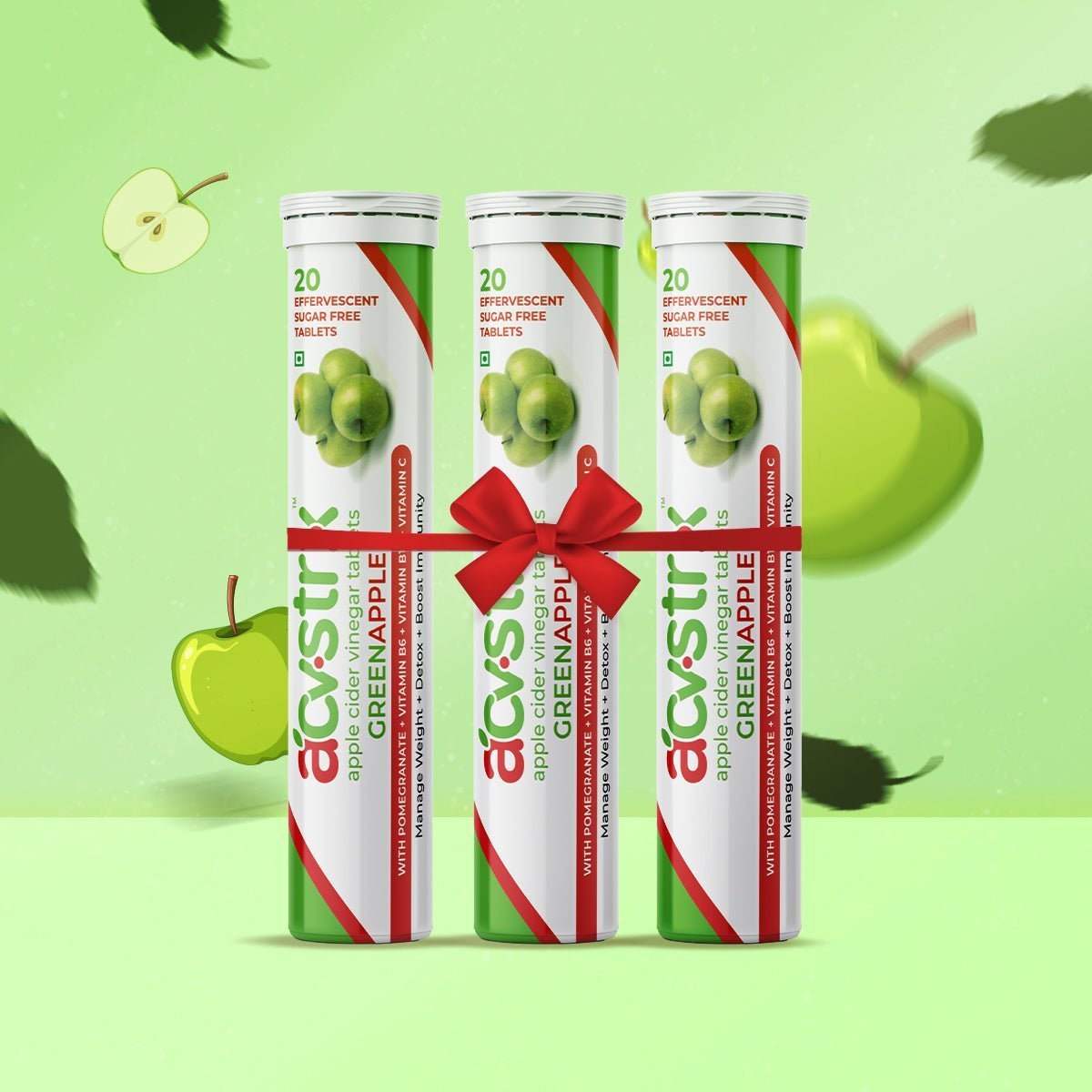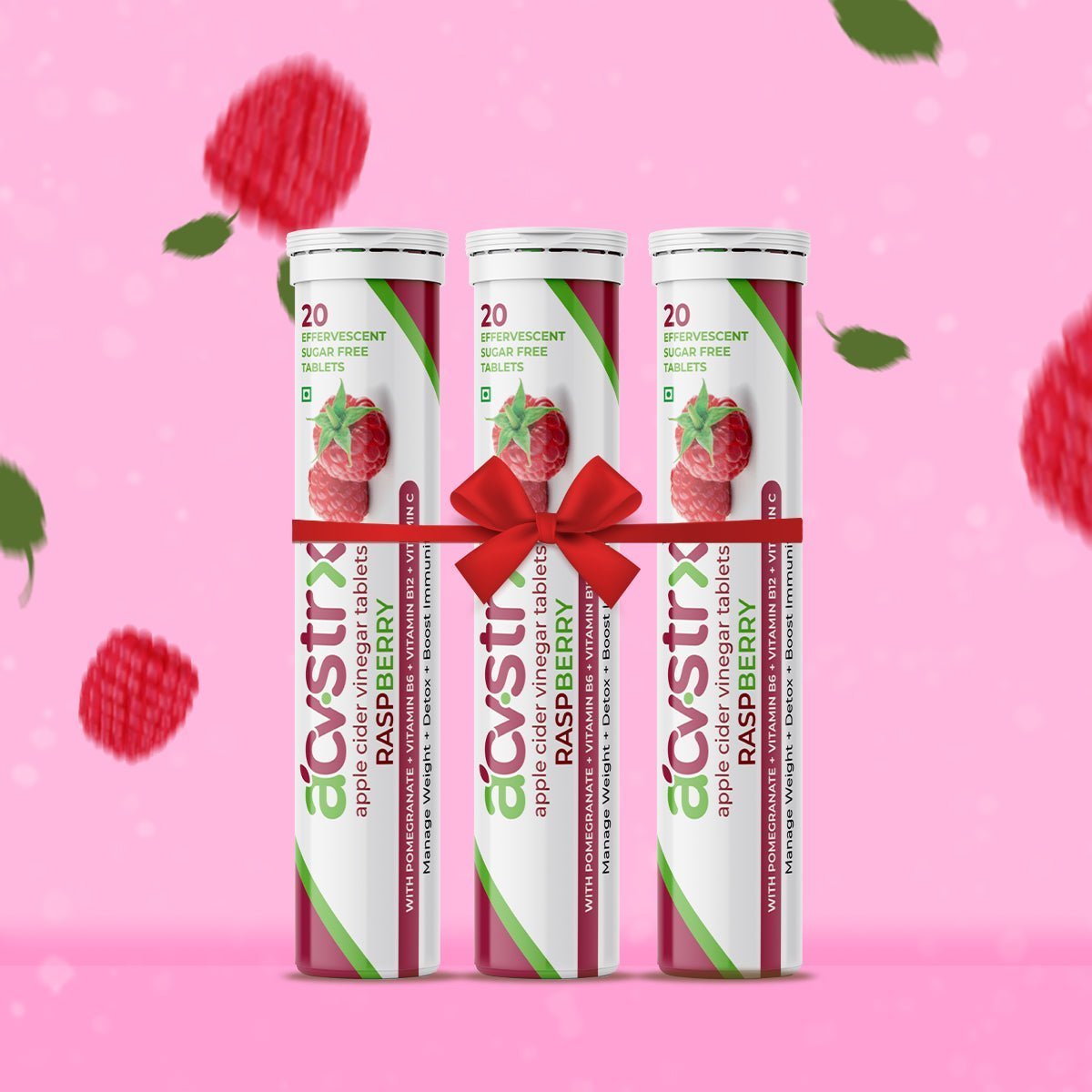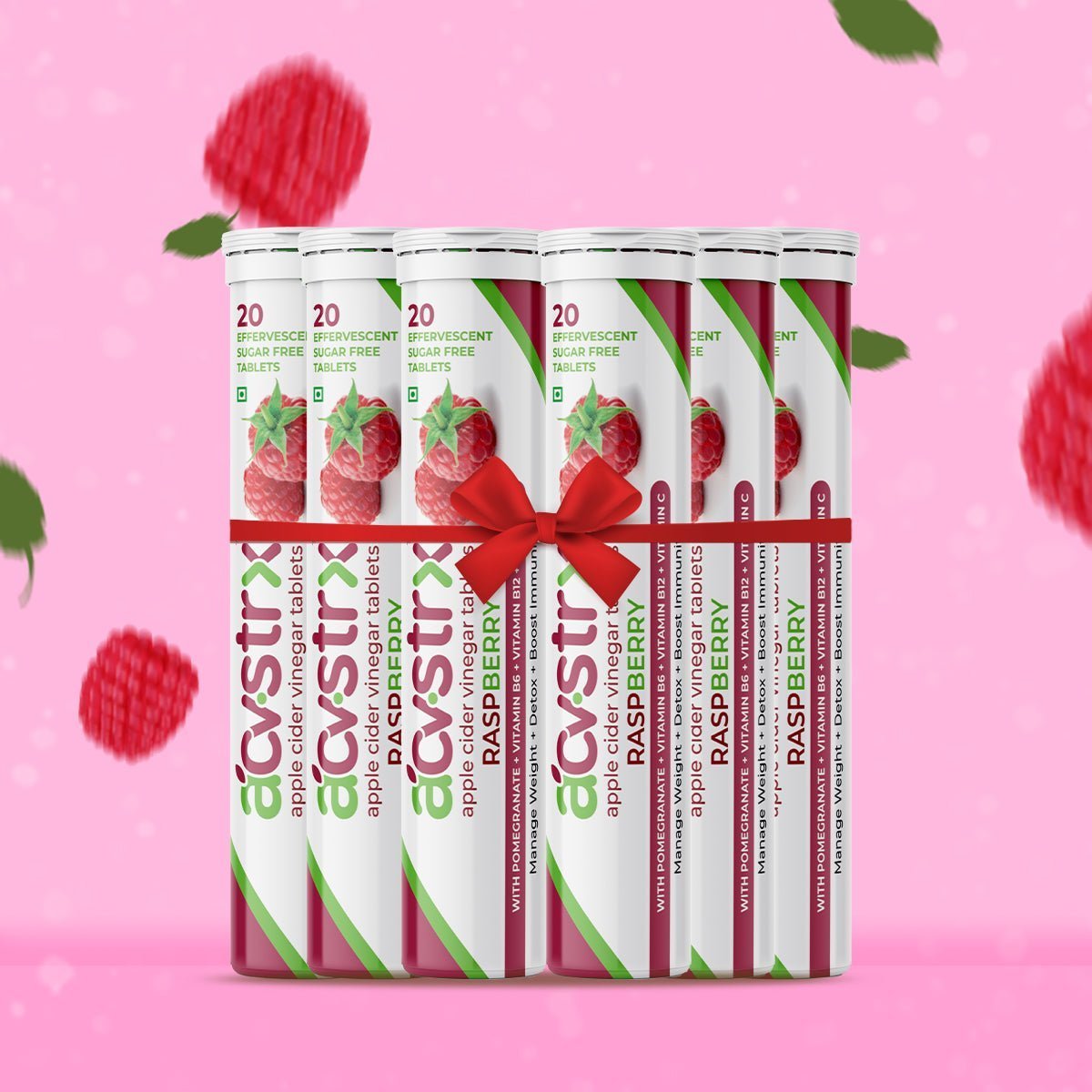 • Digestive Support: ACVSTRX may assist in promoting healthy digestion and relieving digestive discomfort.

• Metabolic Boost: Our tablets may help support a healthy metabolism, aiding in weight management.

• Energy Vitality: Experience increased energy levels and a revitalized feeling with the potential benefits of apple cider vinegar.

• Detoxification: Apple cider vinegar is known for its potential to aid the body's natural detoxification process.
• Quality Ingredients: Each tablet contains premium apple cider vinegar extracted from the finest apples.

• Fizzing Goodness: Watch the tablet dissolve into a delicious effervescent drink, making your wellness routine enjoyable.

• Balanced Wellness: ACVSTRX may help with digestion, metabolism, and overall well-being.

• Convenient Use: Effortlessly integrate ACVSTRX into your day, wherever you are, for a refreshing wellness boost.
FAQs
ACVSTRX Apple Cider Vinegar Effervescent Tablets are a convenient and delicious way to incorporate the benefits of apple cider vinegar into your daily routine. They are designed to support digestion, metabolism, and overall wellness.
Simply drop one tablet into a glass of water, allow it to dissolve, and enjoy the refreshing drink. Take it at any time of day that suits you best.
ACVSTRX tablets provide the goodness of apple cider vinegar, known for aiding digestion, making body alkaline, promoting a healthy metabolism, and supporting balanced pH levels in the body.
Yes, these effervescent tablets are designed for daily use. Consistency is key to experiencing the potential benefits.
Absolutely, ACVSTRX tablets are suitable for both vegetarians and vegans as they do not contain any animal-derived ingredients.
Yes, ACVSTRX tablets can generally be taken alongside other supplements. However, if you have concerns about potential interactions, it's wise to consult your healthcare professional.
Yes, you can take these tablets on an empty stomach. Best time to consume is to take it in the morning empty stomach.
ACVSTRX tablets are not specifically designed for weight loss, but they can potentially support metabolism. For effective weight management, it's crucial to combine them with a balanced diet and regular exercise.
While most individuals tolerate ACVSTRX well, excessive consumption might lead to stomach discomfort. If you experience any adverse effects, discontinue use and consult your healthcare provider.
Store the tablets in a cool, dry place away from direct sunlight and moisture to maintain their quality and effectiveness.
I was skeptical at first to try it but the moment I tried it, it had a great taste like apple juice and it curbs your appetite, it gives me energy.If you're questioning buying this product I really recommend it.
Acv helps in weight management ...overall it's a good & effective product.
In this price rate, same results are unmatchable. I would recommend this product
my digestion problems are gone after using this..it's also helping me to loss weight.
Product is awesome taste is good easy to mix better to serve with warm water.